The Major Arcana is the first set of cards in the tarot set. Separate from the Minor Arcana, the Major Arcana is not divided into suits like regular playing cards but are allegorical symbols of the 'Journey of the Fool', a journey we all take in our lives; a symbolic journey of understanding. Almost every aspect of your life can be interpreted within the Fool's journey.
Click each image below to go to the card page, where you'll find details on their meanings. The Major Arcana tarot cards usually show a scene focusing on people, with many symbolic elements which are described in the card descriptions.
We would recommend getting a free tarot reading to get the best understanding of each card so that when you read the descriptions you can fully relate. You can do this with experienced, highly-recommended experts at Keen and Psychic Source.
Get Your Free Tarot Reading Now!
Many of the most well known and iconic tarot cards; The Fool, The Lovers, The Hermit, Death, for example, are all from the Major Arcana.
Why not play our FREE Tarot game?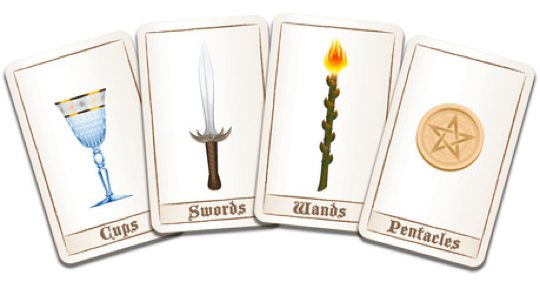 Want a FREE Tarot Reading?
How was your Free Tarot Reading? Let us know in the comments below!
(Visited 219,145 times, 8 visits today)