Wands (also known as rods or staves in some Tarot decks) are prevalent in magical and occult lore. A magician will frequently wave a wand to make something happen, witches and wizards are seen using wands to conjure spells. A wand in this respect is a tool to redirect the will of the user, and the Tarot suit of Wands reflects this.  Wands represent will, intent and drive. They will show up in a spread that deals with energizing and motivation and can represent a great task that needs to be accomplished. Wands show us how we can affect the world and others around us if we desire.
Click each image below to go to the card page, where you'll find details on their meanings.
We would recommend speaking to a live Tarot reader to get the best understanding of each card so that when you read the descriptions you can fully relate. You can do this with experienced, highly-recommended experts at Keen and Psychic Source.
Why not play our FREE Tarot game?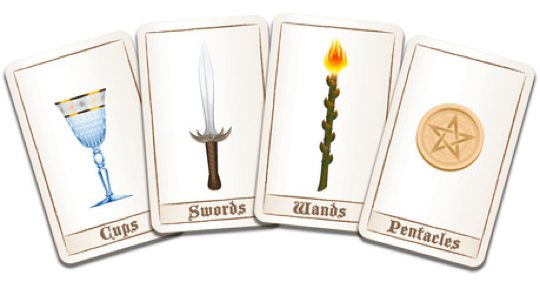 Want a FREE Tarot Reading?
How was your Free Tarot Card Reading? Have you learned about the Suit of Wands? Let us know in the comments below!
(Visited 65,955 times, 3 visits today)