This spread shows a tarot card which represents each of the zodiacal star signs for the coming year, January 2018 to December 2018. One card per star sign, they should give you the general theme of how the year is going to progress and end. To use this Zodiacal reading, scroll to your Star sign, and read what is in store. Click the card for more information. If you would like a more in-depth personal reading, or you'd like to expand on this, considering a reading from Tarot-Explained.
Aries – 21 March to 20 April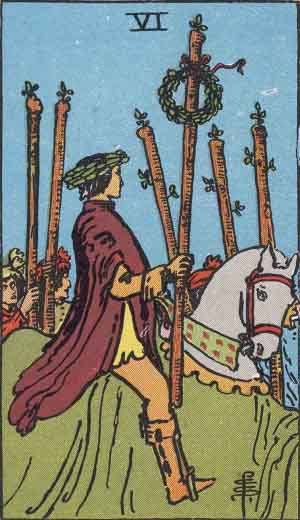 The Six of Wands. This will be a good year. Expect goals to be completed. Go out of your way to make good memories this year.
Taurus – 21 April to 21 May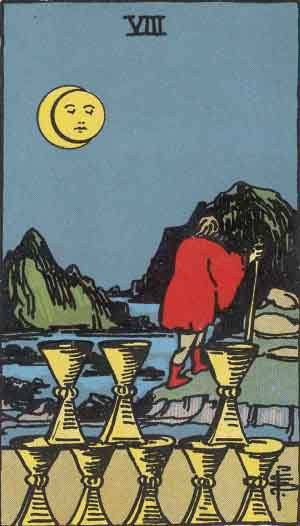 Eight of Cups. You might give up on a long held belief this year, but remember it is for the best. Something might go wrong this year to change you, but you will recover and grow.
Gemini – 22 May to 21 June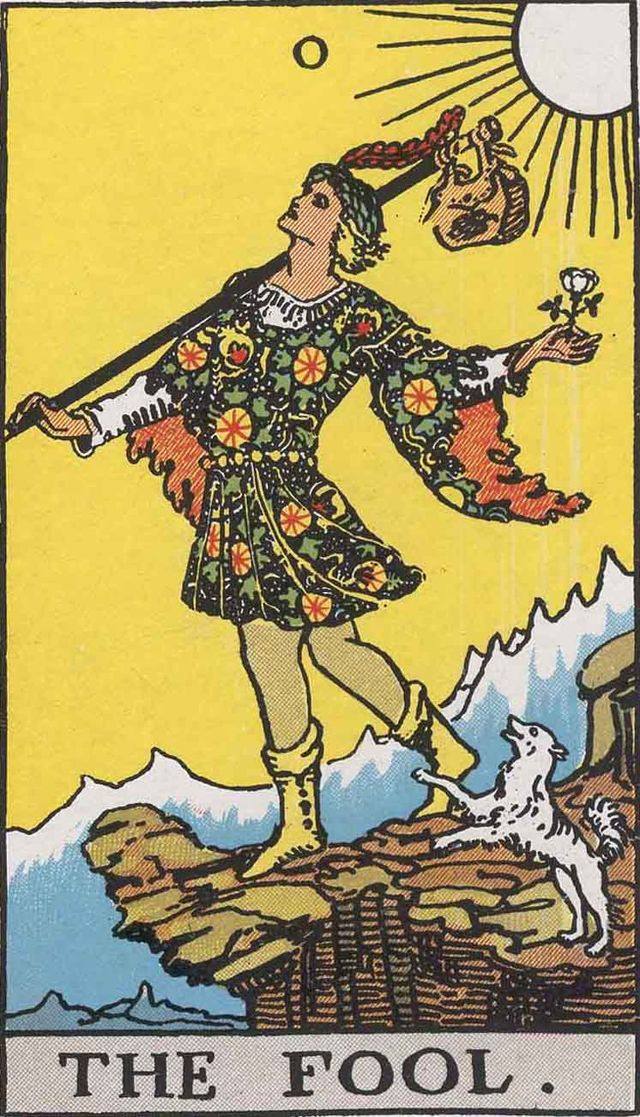 The Fool. New beginnings and new starts. Come into this year with a fresh perspective; New Year, New you. You're only at the start of your journey.
Cancer – 22 June to 22 July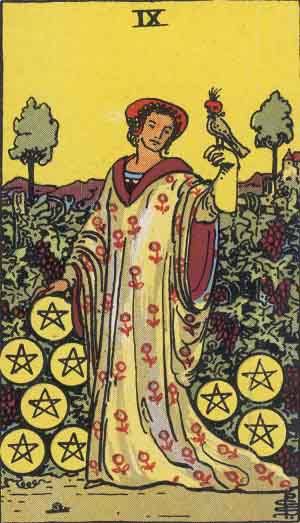 Nine of Pentacles. It's likely that things are coming to a happy ending. All that which you've worked for is going to pay off in the coming year. Be sure to congratulate yourself as you ascend to a better state of being.
Leo – 23 July to 22 August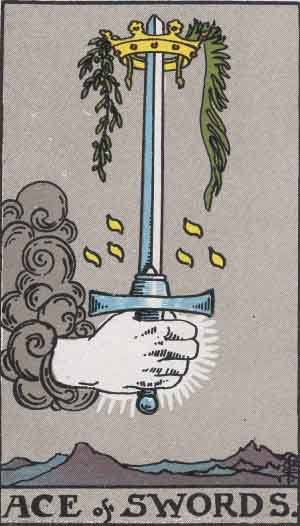 Ace of Swords. If you're willing to put the effort in, this will be your best year yet. Be strong and decisive. There's no need to rush, you're only at the start of it.
Virgo – 23 August to 23 September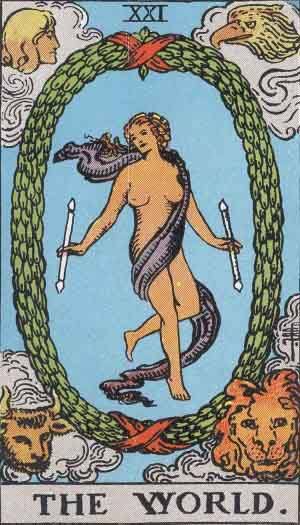 The World. You'll accomplish much this year. If you believe you have a life goal, then 2018 is going to be either completing it, or getting very close. If you have set new years resolutions, then you're sure to complete them in 2018.
Libra – 24 September to 23 October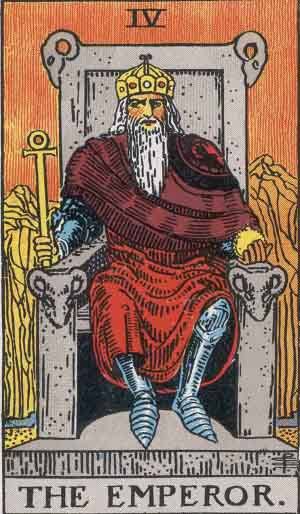 The Emperor. You will take charge of your life this year. If you are feeling stifled and constrained, then 2018 is the year when you will break free.
Scorpio – 24 October to 22 November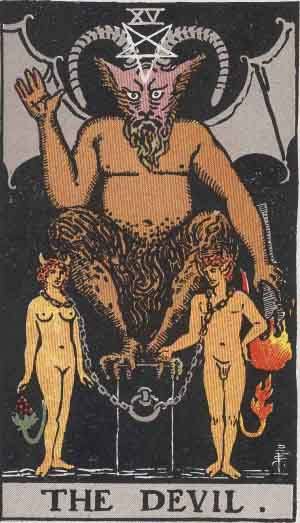 The Devil. Be sure to look out for traps and pitfalls this year. There will be many choices presented to you which are not the right thing to do. Try not to give into past weakness,
Sagittarius – 23 November to 21 December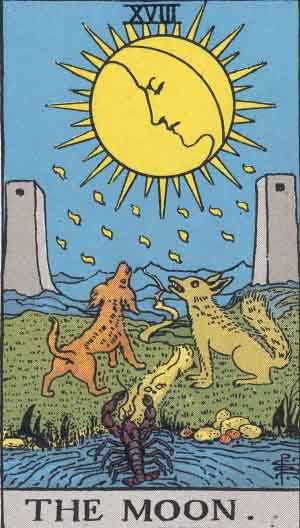 The Moon.You might be feeling lost and directionless right now, but 2018 is the year when things pick up if you make them. Stop worrying about the little things.
Capricorn – 22 December to 20 January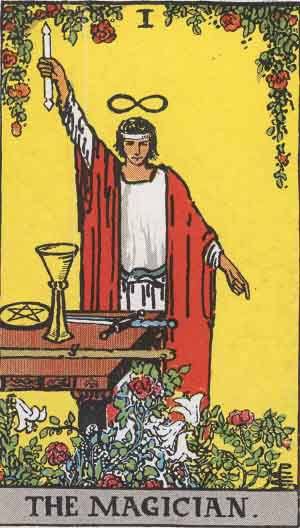 The Magician. Don't lose sight of your goals. You have a lot of ambition and there are many ways to apply your skills, don't get overwhelmed, just focus.
Aquarius – 21 January to 19 February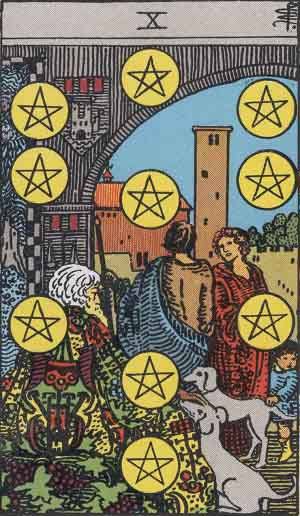 Ten of Pentacles. Money might be tough this year, but you will end the year in a good state. You're going to mature and grow a lot this year in an area you weren't aware of.
Pisces – 20 February to 20 March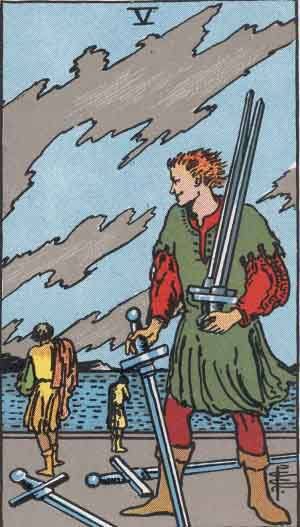 Five of Swords. This will be a tough year for you. Expect adversity. Be prepared for it, what are people going to challenge you over this year?